Our new Polar collection of CCT Bulkheads are the ideal choice for residential and commercial properties that require versatile and robust lighting solutions.
One of the main benefits of the LED Polar Bulkhead is that you have the option to select from three colour temperatures, 3000K a Warm White, 4000K being Cool White and the brightest setting being 6000K Daylight. This not only benefits your customer with an easy choice of opting for one lighting solution (one product, three solutions), but also saves you from ordering multiple Bulkhead lighting options, reducing high stock value and levels plus reduces any warehouse space issues.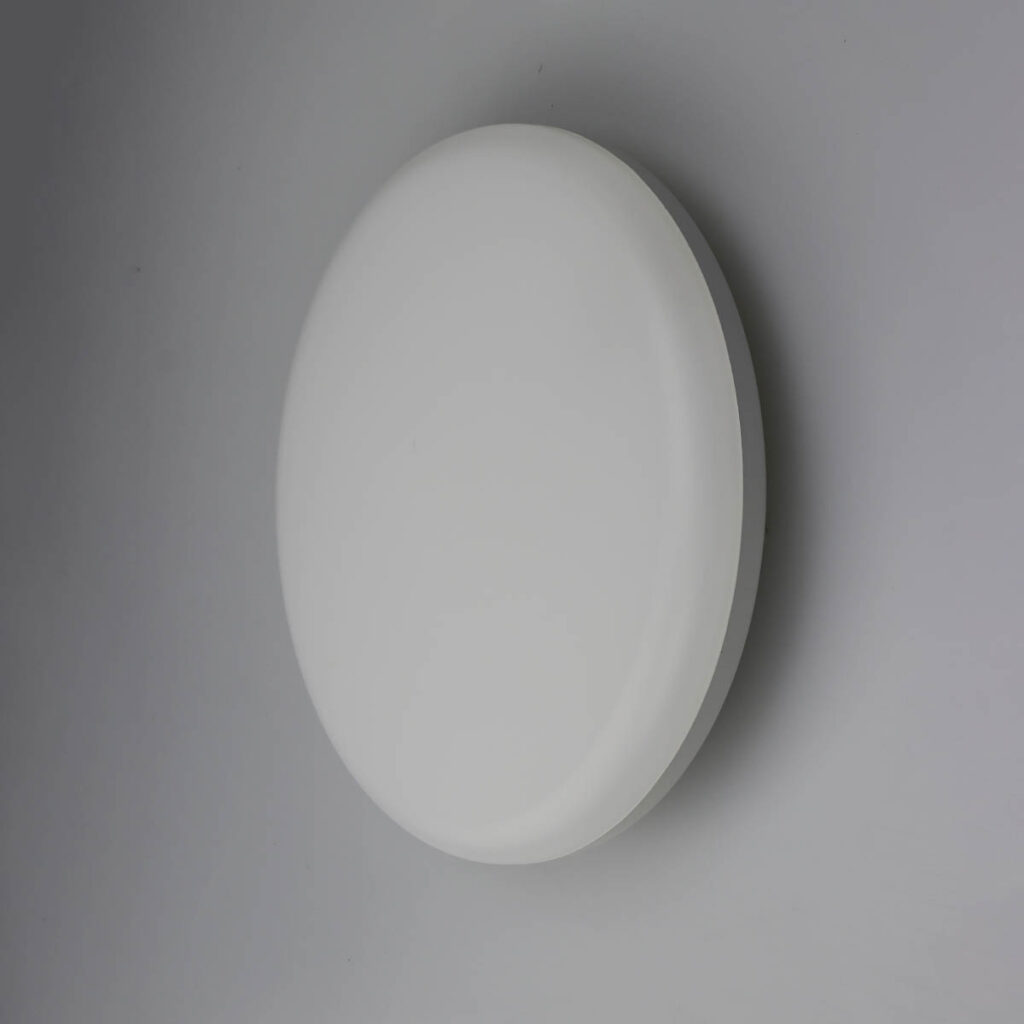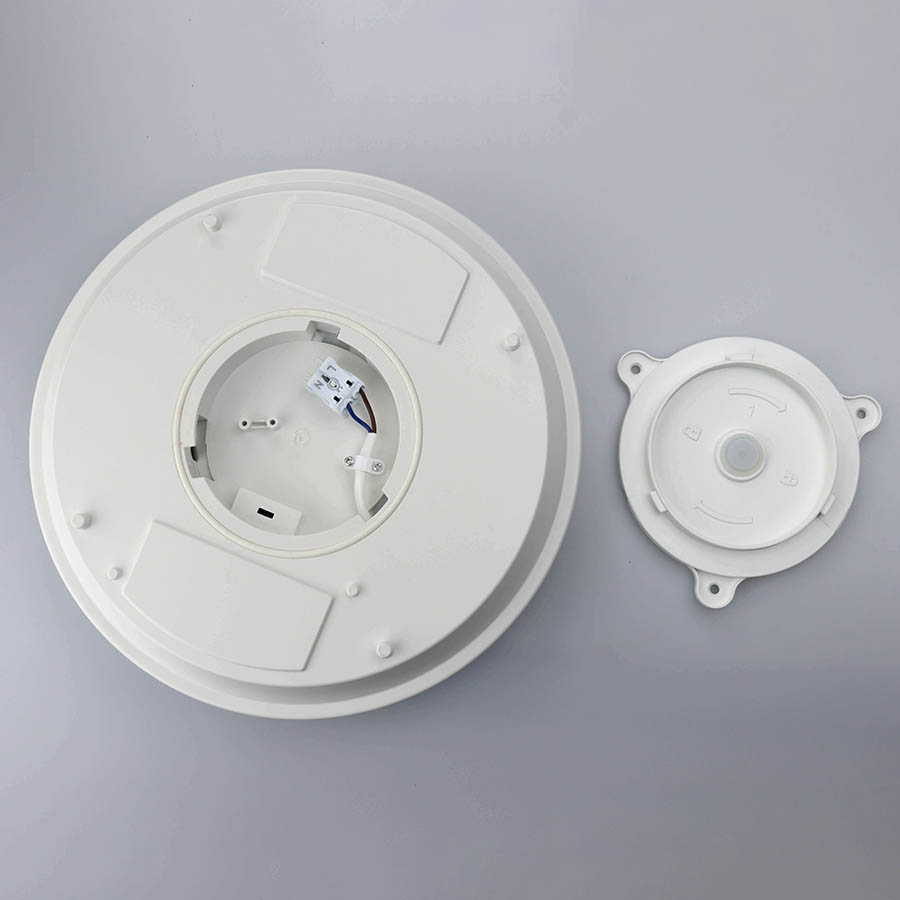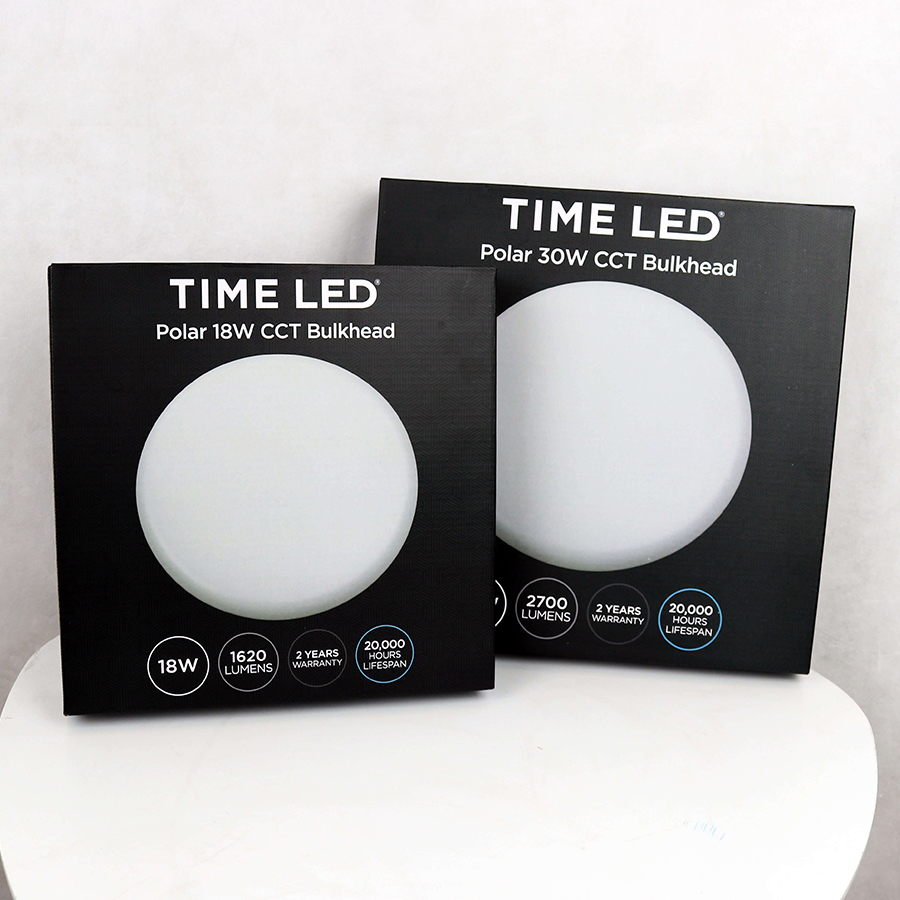 This also makes this Bulkhead extremely practical for the end-user, saving on costly replacement, if after installation they realise that the area originally thought to require a soft illumination actually requires a much brighter lighting solution.
The colour temperature selection can be made by a switch on the underside of the Bulkhead and can be changed at any time by simply twisting the LED Polar Bulkhead away from its quick, snap, turn, twist mounting plate.
The Polar Bulkhead has a high IP Rating of IP64, it guarantees that the Bulkhead will be completely dust-tight and protected from water splashes or spray from any angle. Making this lighting option the perfect choice for busy indoor spaces such as corridors in commercial buildings, under cover outside walkways, bathrooms, kitchens and high humidity areas.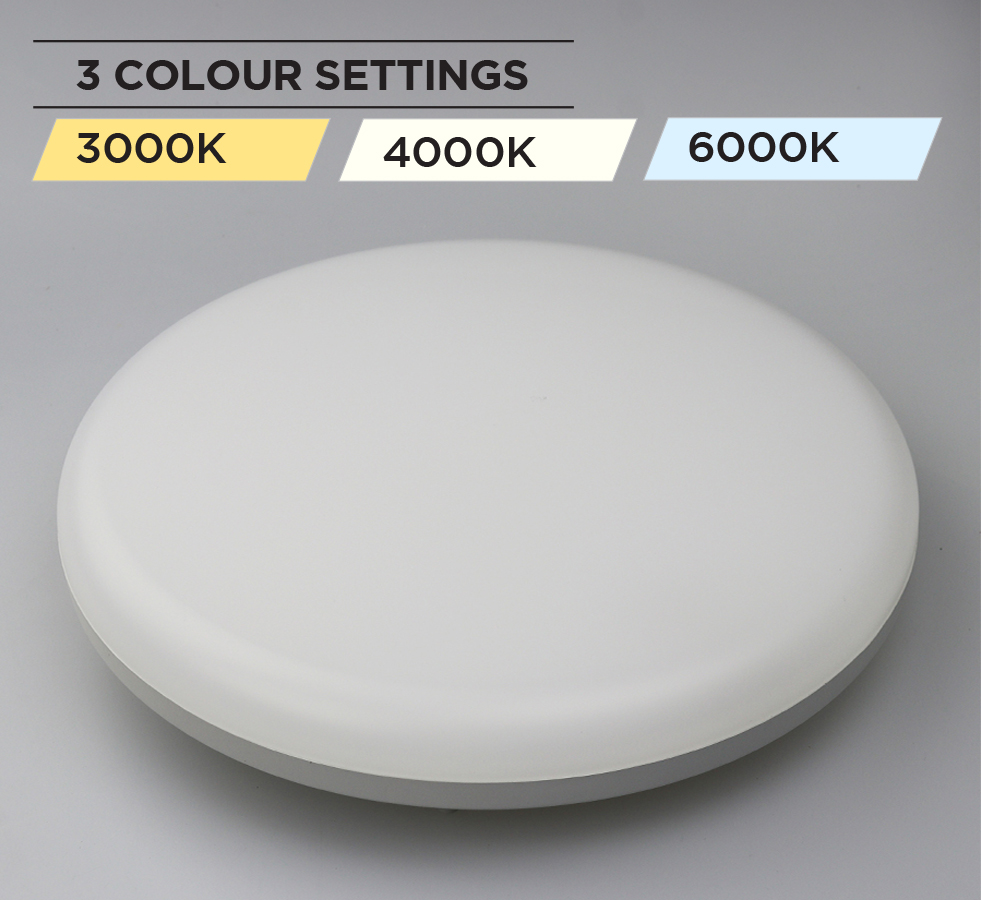 'We placed a minimum order with TIME LED for the new Polar Bulkhead earlier this year. Our customers have realised the benefit of installing this lighting option and the Polar Bulkhead is now their preferred choice. Our sales have soared and all of our stores now stock this item, our repeat orders have increased to hundreds of units'

Gavin Phillips, Branch Manager from

Switch Electrical Wholesalers Limited
There are two sizes available, the 18W Polar measures 280mm in diameter with an output of 1620 Lumens, and the larger 30W Polar measuring 330mm in diameter with an output of 2700 Lumens. Both sizes have a low-profile measurement of 60mm with a 120° beam angle and come with an attractive white frosted polycarbonate cover.
The Polar CCT Bulkheads have an energy-efficient rating of A+ and come with a 2-year warranty.
Safety and reliability are key
Consumers need to be aware of what they are buying and to make sure they are not falling prey to fake performance claims, we've established our in-house testing facility for scoping and quality assuring our LED and other electrical products. We also have a team in China trained by the Lighting Industry Association (LIA), that independently audits and quality assess all of our factories and products. These internal processes are there to go above and beyond the official certification processes, they do not replace them.